Everyone wants to retain their youthful glow and smooth seamless texture of their skin but over time the inevitable happens and our skin begins losing its luster, looking dull and saggy. Many people try to adopt healthy lifestyle habits such as eating healthy foods and exercising regularly to maintain their youthful appearance. Others opt for cosmetic surgeries such as facelifts, liposuction, and plastic surgery which can be highly risky and dangerous.
This has resulted in a popularity of non-surgical procedures which are minimally invasive and highly affective. According to statistics, one of the most popular non-surgical cosmetic procedures is Botox. Botox is one of the most effective and safest ways of treating several cosmetic conditions such as crow's feet, saggy eyelids, and wrinkles.
Here are some of the major reasons why millions of people get Botox every year:
Few Chances Of Complications
Most cosmetic procedures are quite elaborate and require undergoing surgical procedures to enhance facials features and restore firmness of the skin. Botox can help you treat all of that and more through a minimally invasive procedure that does not involve any cutting and stitching the skin back up. As a result, there is very little chance of complications and the procedure is also reversible in most cases.
Easily Accessible For Most People
Cosmetic surgery can be extremely expensive which means not everyone can afford it or has access to highly experienced and professional plastic surgeons. Botox on the other hand is easily accessible for almost anyone and are a great alternate for time consuming and expensive surgical procedures. Just book an appointment with an experienced skin specialist or cosmetic procedure expert and get your Botox treatment within minutes at highly reasonable rates.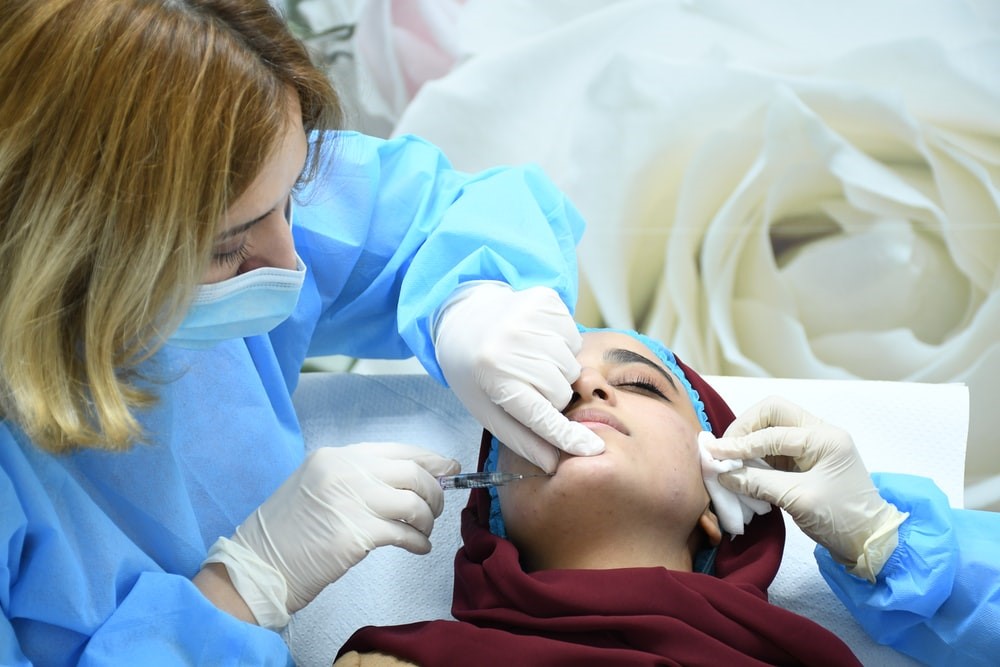 No Downtime
Another great reason to try Botox before you decide to go for an extensive cosmetic surgery is that there is no downtime required after the procedure. There is no need for post-surgical recovery or heavy bandages that are a part of various plastic surgeries. The treatment is usually done within 30 minutes and you can walk out of their with your gorgeous-looking face afterwards!
Get Effective Botox Treatment At Shimaa Beauty Center
At Shimaa Beauty Center, we over some the latest and most effective skin treatments in Arlington using innovative and cutting-edge technology to help you retain the youthful glow of your skin. Our BOTOX® Cosmetic Injections are one of the most popular treatments for the elimination of fine lines, wrinkles, and crow's feet around the eyes and the forehead. The injections take less than an hour and the results are immediate!
We also offer several other effective skin treatments including oxygen facial, radio frequency facial skin tightening, micro needling, and dermaplaning treatment.
Get in touch with us to book an appointment today for Botox Cosmetic Arlington!