Radiofrequency facial tightening is the new "it thing" in town. A non-surgical procedure, radiofrequency facial tightening is quickly becoming one of the most popular treatments for sagging skin and wrinkles.
Here's a detailed guide on radiofrequency facial tightening or RF therapy.
What is RF Therapy and How Does it Work?
A non-surgical and non-invasive method to tighten skin, radiofrequency skin tightening, or RF therapy stimulates collagen and elastin production through energy waves. These energy waves heat the deep layer of the skin, known as dermis, and trigger fibroplasia, causing the skin to form new tissue. RF waves heat the skin layers between 122 and 167F, causing the body to release heat-shock proteins, stimulating collagen production.
As we age, we lose the natural collagen in our body, leading to skin laxity, jowls, wrinkles, and more. This happens when 35–40% of our collagen is lost, making collagen production crucial for young and fresh-looking skin. Since RF therapy renews collagen and elastin production, the treatment helps eliminate wrinkles and fine lines while tightening the skin.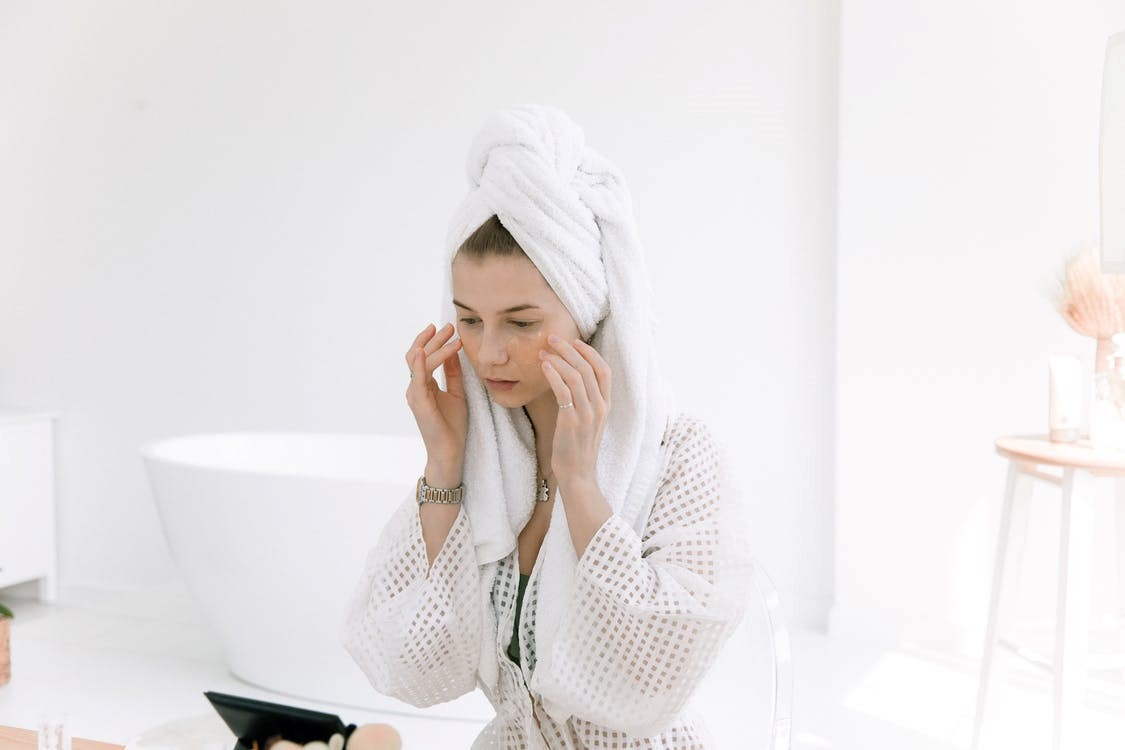 What Are The Benefits of Radio Frequency Skin Tightening?
RF therapy helps get rid of sagging skin and wrinkles. Since heat is used to damage the tissue beneath the epidermis, patients may notice skin tightening. It can be used to elevate the brow line, tighten loose skin in the cheek area, especially jowls. It reduces the appearance of smile lines and also tightens the skin around the eyes. RF therapy isn't only limited to the face but can be performed on the whole body.
Research has found that RF therapy can also help fight signs of sun damage. It can also be used to slim the face, and studies have found that RF therapy is effective in the breakdown of face fat in middle-aged women.
Radio Frequency Facial Tightening Center in Arlington
RF therapy has a couple of side effects, such as tingling, redness, and swelling, with darker toned people being at a higher risk for experiencing these side effects. RF therapy isn't associated with any serious risks, but if the procedure is performed incorrectly, the patient has the potential to get burned.
If you're looking for trusted professionals that can perform Radio Frequency facial skin tightening in Arlington, head on over to Shimaa Beauty Center.
With a team of the best aestheticians in town, we've got a number of skincare treatments such as hydrafacials, carbon laser facials, oxygen facials, dermaplane treatment, and much more! We also have trained beauticians who perform LIPO laser body contouring, PDO thread lifts, and micro-needling in Arlington.
Get in touch with us at (817) 210-5085 or email us at [email protected] for more info on our services.